NYC in Photos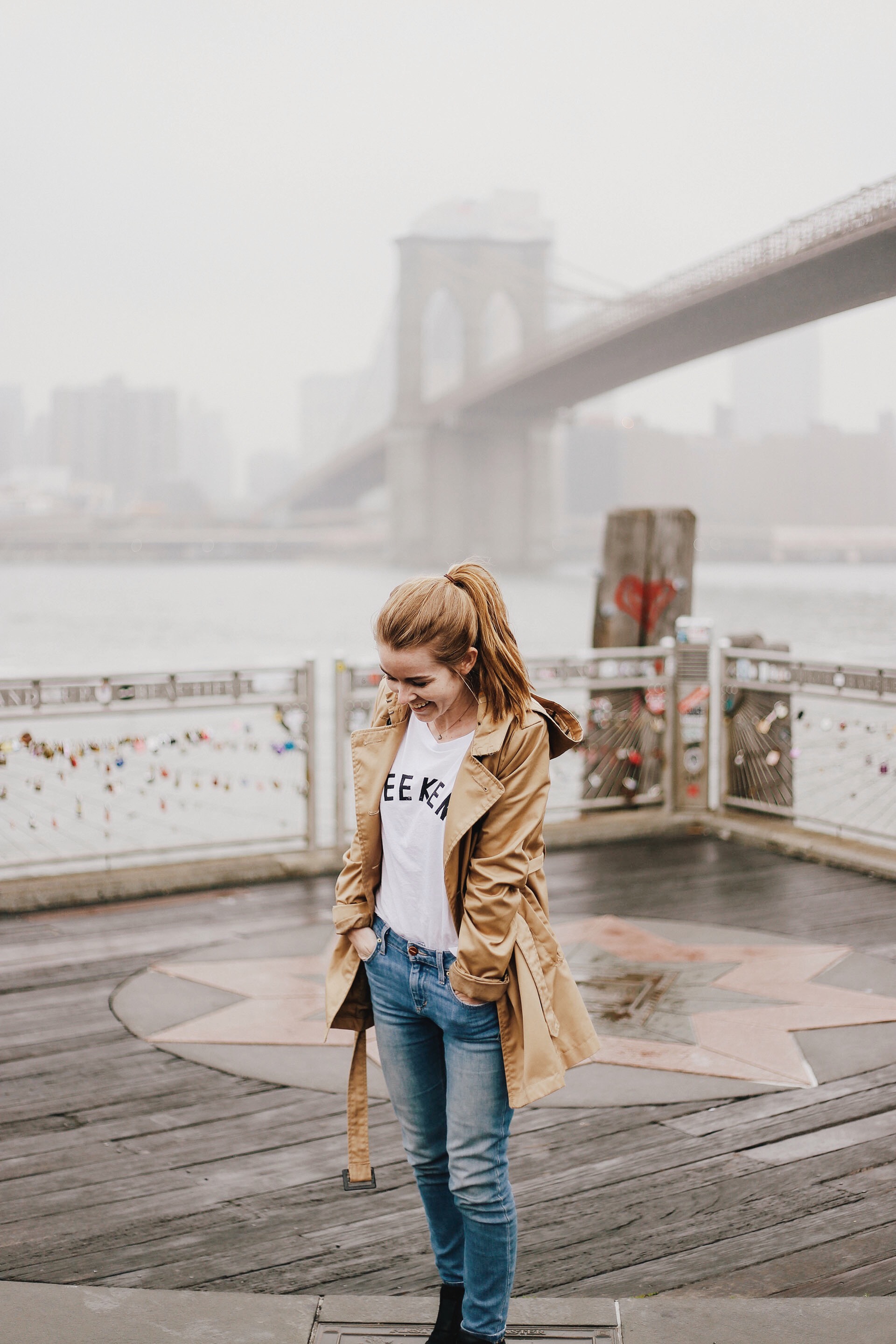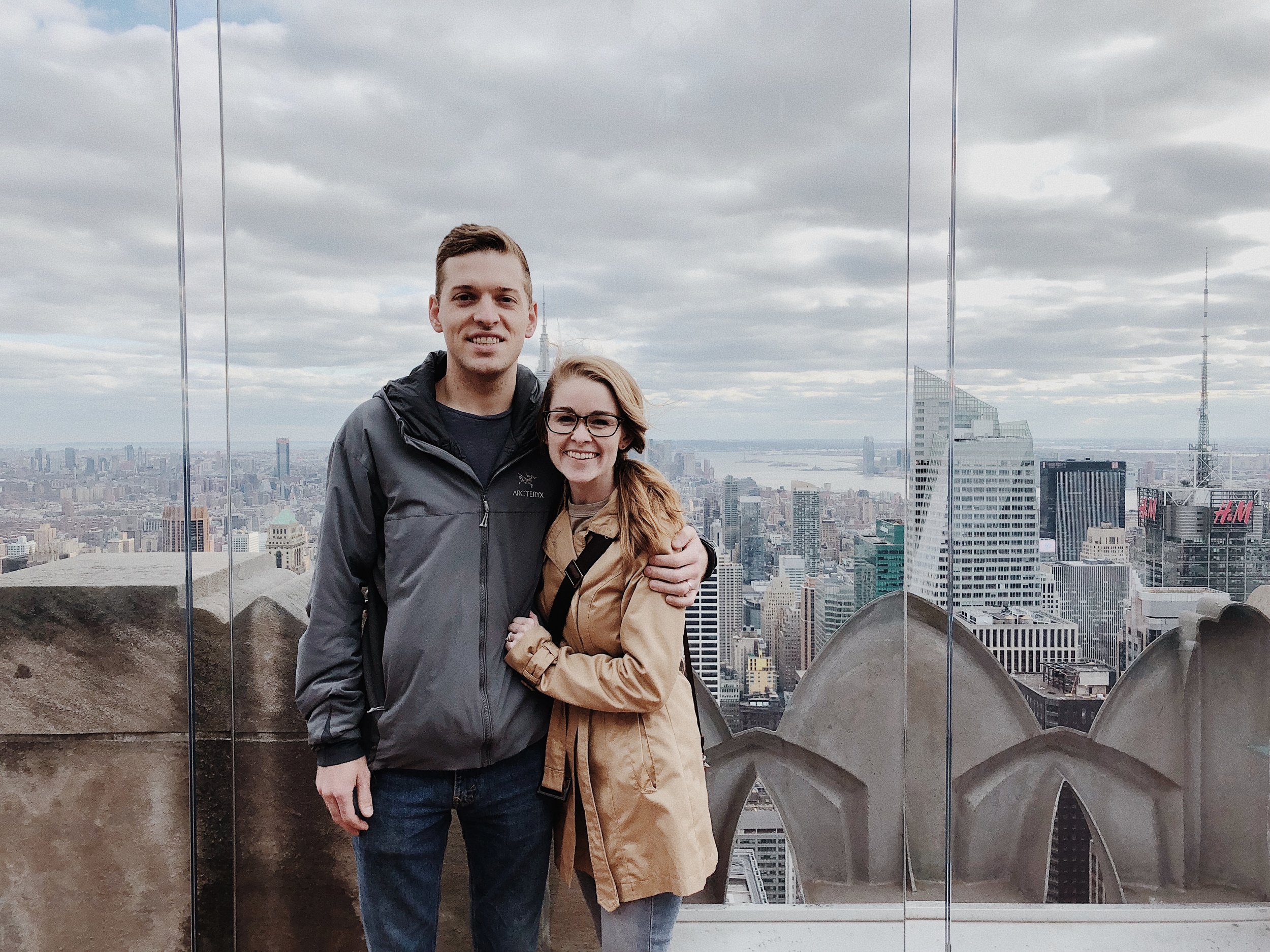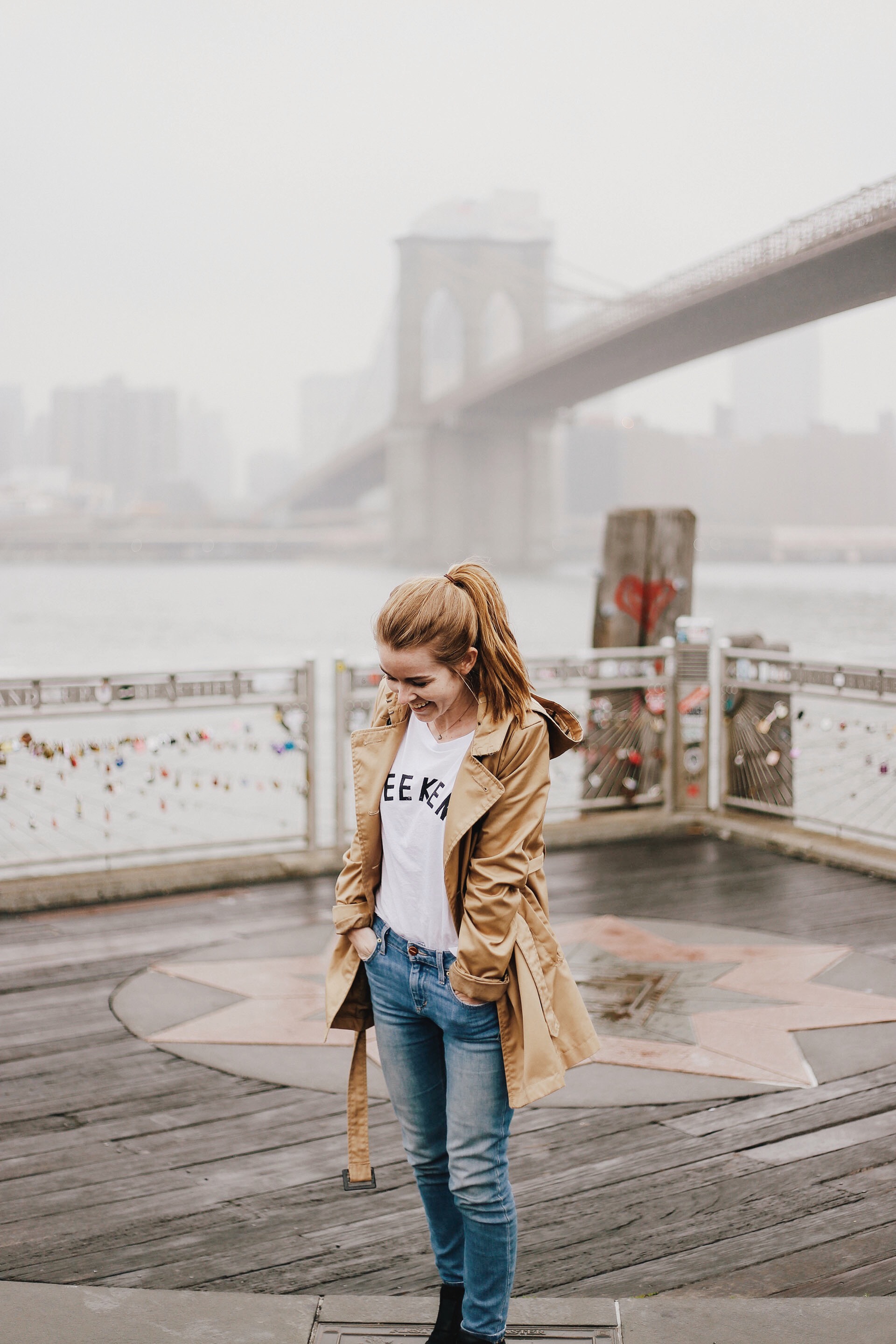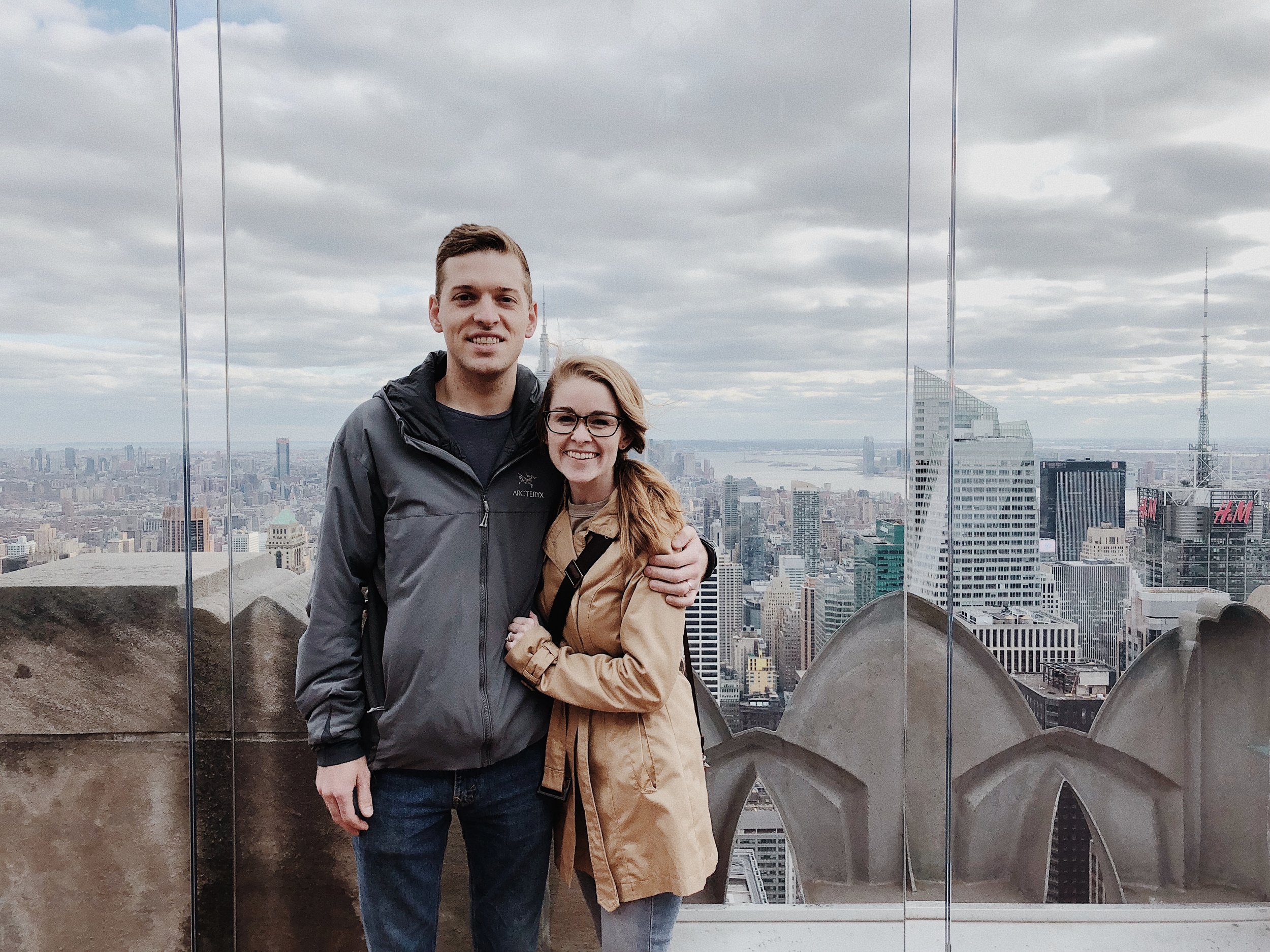 On NYC: Uber drivers with colorful dreads and determined driving. Traffic in the misty rain with commuters blaring rap music. Swapping photos with kindred tourists. Coffee for warmth and energy while shouting, "No sleep. Till Brooklyn." Hidden skyscrapers in the fog. Subway passengers dressed for Friday night in the city. More walking, always looking up.
On 9/11 Museum & Memorial: Waterfalls surrounded by the names of victims. Visitors' notes scribbled on the wet plaques, like love notes left on shower glass or fogged up mirrors. Watching 9/11 unfold before us with a few thousand people in complete silence. News clips & paper headlines & timelines of events. Mementos found in rubble & never-heard cell phone messages. Burnt flags & dust-covered clothes. All of the photos—the passengers, the employees, the onlookers, the rescuers & the rescued; the hijackers, George Bush, Bin Laden.
And all of us—walking through the exhibit, the remnants of tragedy, the graveyard of faces—lost in thoughts and prayers and questions and disgust.
But still, I think it is good and important to remember.
Explored: Brooklyn Bridge & Park, Times Square, 9/11 Museum & Memorial, Rockefeller Center & Top of the Rock, Broadway- Gershwin Theatre (Wicked), St. Patrick's Cathedral, City Sightseeing Tour- Empire State Building, Statue of Liberty, Central Park
Ate: Hourglass Tavern (need reservations), Shake Shack, Cascabel Tacqueria, Melt Shop, 5 Napkin Burger, Schmackary's (cookies)